147A Cape Jacket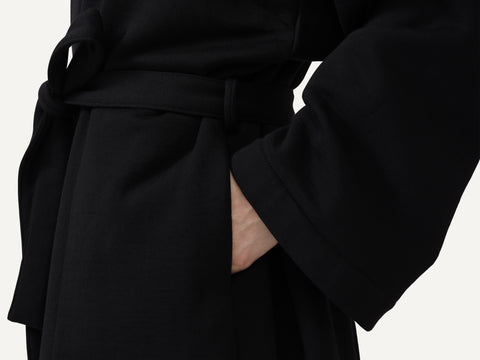 Nomen Nescio 147A Cape Jacket is the new highlight of the collection.
This versatile piece can be worn on multiple occasions. Style it as you wish; like a cosy cardigan, relaxed blazer, spring coat or even as a festive cape. Designed comfortable oversized and relaxed fit, comes in three different sizes xxs/xs, s/m and l/xl.
The soft premium material is thoughtfully produced 100% mulesing-free merino wool, made in Finland by Orneule. Merino wool is a great all-around material that is easy to maintain by ventilating or steaming, it is temperature-regulating, odour-resistant and highly comfortable.


147A Cape Jacket